THOMAS MATTHEWS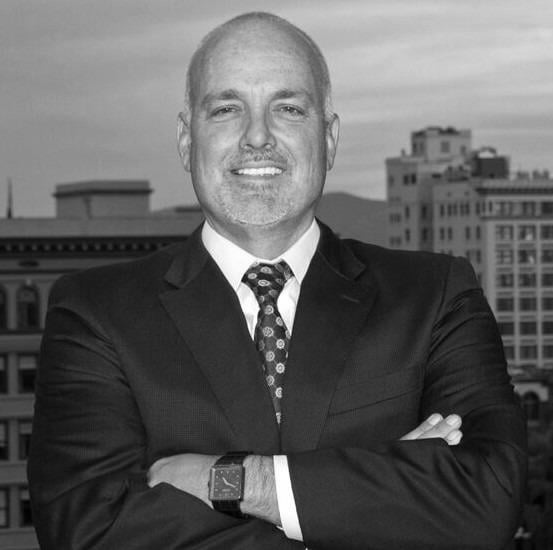 ATTORNEY OF COUNSEL
Thomas Matthews is a well-respected trial attorney who has handled over a thousand cases throughout his 26 years of experience. Mr. Matthews, a firm believer in integrity and empathy, is a problem solver who will do everything in his power to help his clients get a second chance and preserve their freedom. Due to his exceptional trial and criminal defense skills, Mr. Matthews has recently been recognized as one of the Top 100 Trial Lawyers. As a testament to his service, Mr. Matthews has earned hundreds of five-star reviews in addition to receiving endorsements from many reputable organizations and clients. Many of Mr. Matthews cases are dropped as a result of his unique defense strategies and enduring commitment.
After experiencing what he thought to be a severe case of injustice involving a close member of his family, Mr. Matthews gathered the inspiration to become a lawyer. Thomas Matthews earned his law degree from California Western School of Law after graduating from Stockton University in New Jersey. Mr. Matthews began his own law practice after passing the bar exam on the first attempt. Over 26 years, Thomas has become well respected by judges and his peers, resulting in an A-plus rating from the Better Business Bureau and 5-star ratings from Avvo, Google, and Yelp.
Mr. Matthews is licensed to practice before all state courts of California, including the United States Court of Appeal for the Third Circuit, the United States District Court for both the Central and Southern California Districts, and the United States Supreme Court. He is a member of the National Trial Lawyers Association, Consumer Attorneys of California, the Criminal Defense Bar Association, and the Criminal Justice Act Panel for the United States District Court.
Thomas Matthews has handled many various cases, some of which include multiple international narcotics trafficking and money laundering cases from Arizona, California, Kansas, Nevada, New Jersey, Texas, and Washington DC. His experience handling Federal Crimes, Felony Crimes, and Misdemeanors is what will help you win your case.
NINAZ SAFFARI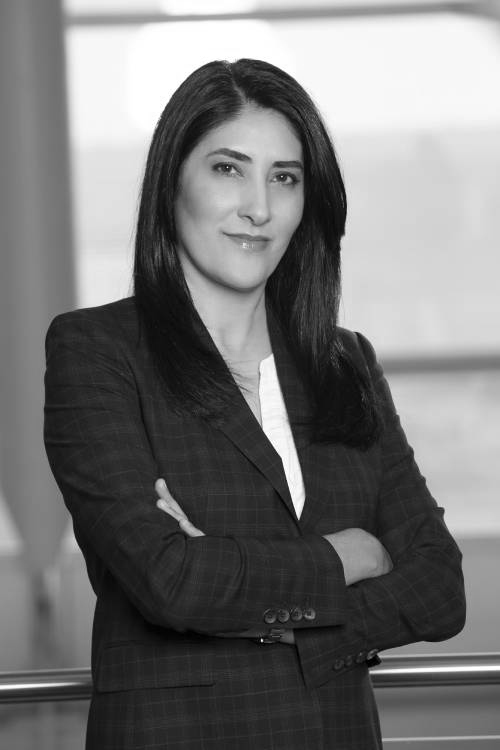 If you're looking at years or even decades in prison because of a sex-crimes prosecution, there is simply no better defense lawyer than Ninaz Saffari in the entire state. Since March 2005, when she was first admitted to the California Bar, Ninaz's practice has largely focused on defending her clients against almost every imaginable type of sex charge – from misdemeanor sexual battery all the way to forcible rape of a minor with a potential life sentence.
Ninaz first began fighting sex-crime prosecutions when she started working as a Deputy P.D. at the Los Angeles County Public Defender's Office. She later learned to investigate a sex crimes case the way detectives should do, and, when appropriate, to aggressively push it towards trial. Indeed, thus far she has taken more than sixty (60) cases all the way through trial, and has defended more than two thousand individuals.
After more than 16 years of criminal law experience with an outstanding track record, Ninaz regularly gives advice to less experienced attorneys on the finer points of California sex crimes law, as well as defense and trial strategies. She has also appeared numerous times on network TV as an expert, including on CNN, ABC, CBS, Fox News, and MSNBC.
Although she has two offices in L.A., Ninaz is able and willing to travel anywhere in California to fight on behalf of her clients, and occasionally works with other attorneys as co-counsel. She particularly excels at fighting so-called "slam-dunk" cases which appear unwinnable.
Ninaz's other specialty is handling "Pre-File" sex crimes cases, where, either before or even shortly after charges are filed, she works tirelessly to convince the investigating detective to forego referring the matter to the DA's Office; or, if it's already been referred, to convince the prosecutor to reject it.
THOMAS FILICIA
ATTORNEY AT LAW
Thomas Filicia, the firms attorney, is an integral part of the legal team. He's responsible for conducting a thorough initial evaluation of each case so as to be able to help the team formulate a strategy for providing the client with the best possible defense. His commitment to excellence, communication, and teamwork make him an incredibly valuable teammate.
Mr. Filicia was born and raised in California and attended law school at the Syracuse University College of Law. Before law school, he studied Communications at Loyola Marymount and earned a degree in philosophy from Saint John's University, where he participated in national Ethics Debate competitions. During law school, he served as clerk for a law firm that did many criminal appeal cases. During this period, he became proficient in drafting appellate briefs in a variety of areas of criminal law.
DAVID RUYLE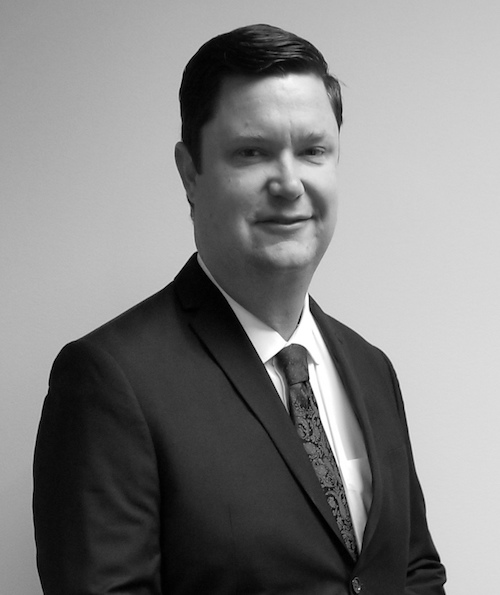 ATTORNEY OF COUNSEL
David J Ruyle, Jr is another of our attorneys who was born and raised in the same area in which he now practices law. Mr. Ruyle received his law degree from Trinity Law after earning his undergraduate degree from Baylor University. He interned with the Public Defender's office here in San Diego while in law school and it was during this period of time that he began to get familiar with criminal law.
He then spent several years working as a criminal defense attorney in San Diego before becoming more interested in law enforcement. This interest caused him to attend a Police Academy and, after graduating, he became a Reserve El Cajon Police Officer. In this position, he became extremely familiar with the policies and procedures of law enforcement, including those involving drunk driving cases.
He maintained his criminal defense practice and served the El Cajon PD for a time, after which he resigned with the police department. His law enforcement experience has proved invaluable in his career as an attorney and his real-world experience in this area sets him apart from many other attorneys. He now handles myriad criminal cases, including DUI, robbery, narcotics, DUI, to name only a few. Mr. Ruyle is also proud to have been able to share his expertise with students at the University of Phoenix and Westwood College, both of which he spent time as an adjunct professor of Criminal Justice. He takes pride in being able to understand criminal law from a variety of different perspectives.
David Ruyle is a respected member of the San Diego legal community, a member of the San Diego County Bar Association, the California Public Defender's Association, and is in good standing with the California State Bar.
S.A. Sue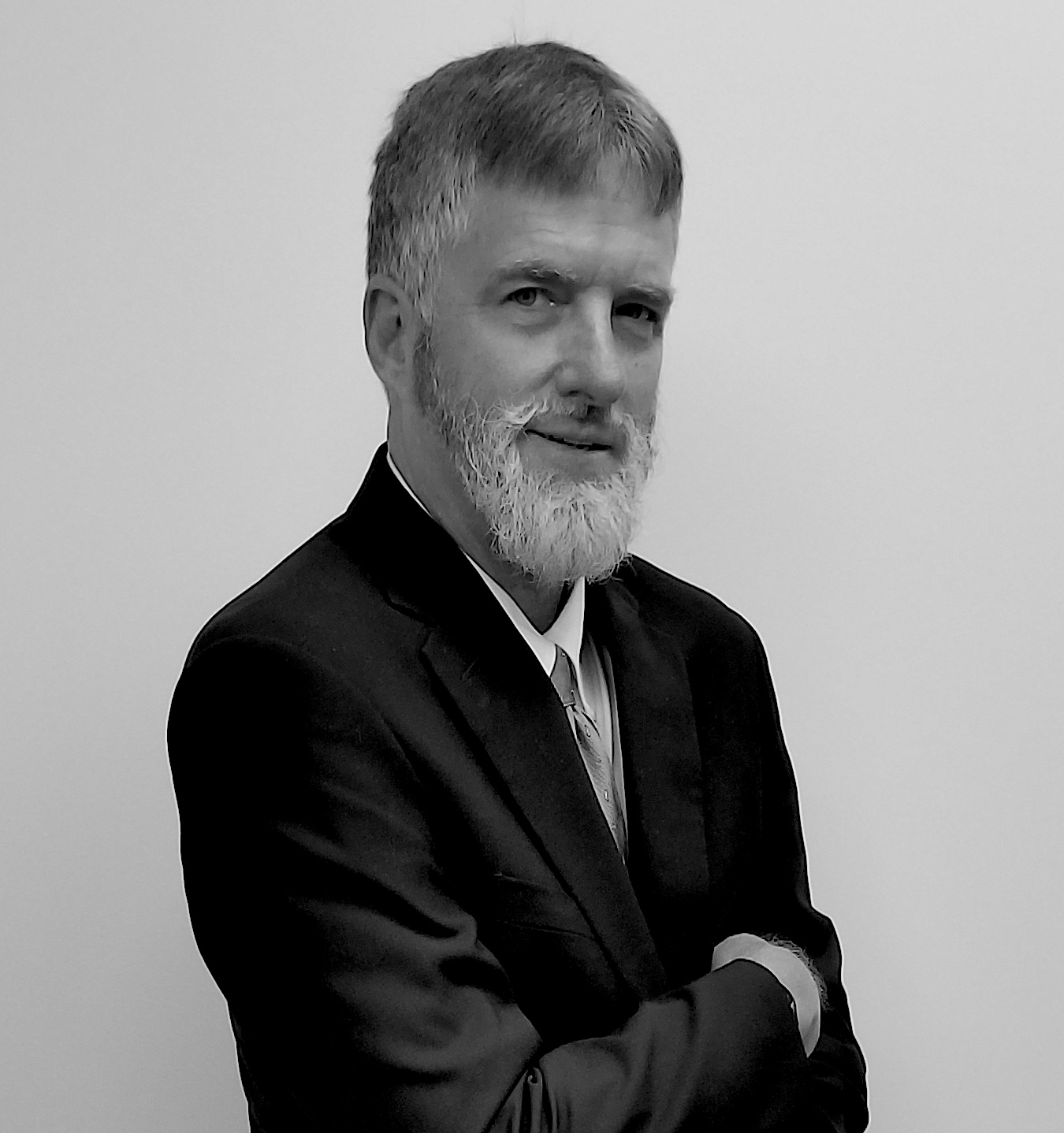 ATTORNEY OF COUNSEL
The esteemed law firm of Vista Criminal Attorney Law Firm proudly announces that Samuel Sue, Doctor of Science of Law (J.S.D.), is our new Senior Attorney of Counsel. Mr. Sue's experience in law dates back over two decades and he will use this breadth of knowledge to take on a defining role in developing cases. This means that you, the prospective client, can rest easy knowing that an attorney with Mr. Sue's formidable skill set will be meeting your needs from the earliest stages in your criminal case.
This skill set was honed via Mr. Sue's extensive education and training. He is a graduate of American University and graduated with a Masters of International Studies with an additional focus on Latin Studies. Then he attained both his Juris Doctor (J.D.) and another Masters in the Legal Theory of International Tax at Thomas Jefferson College of Law. He is licensed to work as an attorney in three states: California, Nevada, and North Carolina.
He also taught international affairs at his alma mater and was an attorney at an esteemed law firm specializing in the legal theory of trusts and estates. Mr. Sue further received a Ph.D. from Thomas Jefferson College of Law and published his dissertation on a legal analysis of international finance and tax law. His experience is not just limited to academia, however, as he has done extensive work in the corporate world. This includes becoming certified by the state of California to be an investment advisor, thereby allowing him to undertake this work for a variety of companies as well as families with large estates.
With two decades worth of experience in immigration law, Mr. Sue provided invaluable legal counsel to immigrants seeking to establish legal residency in this country or to attain their citizenship. This means that Mr. Sue is particularly sensitive to and knowledgeable of the unique and daunting challenges that a non-citizen may face during their criminal case. Consequently, he will work side by side with the overall legal team to ensure that citizens and non-citizens alike receive the best possible legal counsel.
Mr. Sue will serve as an invaluable connection between you and your entire criminal defense team. As Senior Attorney of Counsel, Mr. Sue is also responsible for gathering all information and intel that is pertinent to your case and presenting it to the Supervising Attorney at Vista Criminal Attorney. In other words, Mr. Sue ensures that your case is comprehensively analyzed so that a strong legal strategy can be implemented. He also works with former detectives and cops who act as outside consultants and investigators to provide you with the best possible legal representation.
Consequently, Mr. Sue has the primary responsibility of collaborating with you, your entire criminal defense team, and other consultants like private investigators. This all requires gathering a wealth of information, overseen by Mr. Sue, that will give you a more robust likelihood of succeeding. Furthermore, he will be responsible for creating a tactical plan to fight your criminal charges that takes into account all the details of your situation and has been created for your unique case.
Mr. Sue always brings a personal touch to his interactions with clients, making him a winning addition to the larger team at Vista Criminal Attorney. As a firm that is especially focused on our clients, we have considerable resources at our disposal to help you in your legal proceedings. Mr. Sue will work hand in glove with you and your entire criminal defense team to utilize these resources and give you a fighting chance.
THOMAS BECK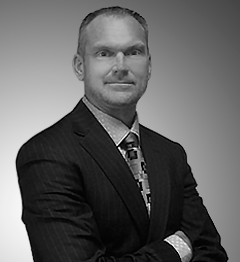 DIRECTOR OF OPERATIONS
Thomas Beck is the Senior Executive and Director of Client Operations at the Vista Criminal Attorney Law Firm. He has almost 20 years spent with one of the most prominent law firms in Arizona under his belt, and brings a dedication to excellence and hard work to our firm. He is responsible for conducting professional consultations for criminal defense and DUI cases.
Mr. Beck takes pride in making absolutely certain that each of our clients is given only the best in customer service. We are available to our clients 24 hours a day, 7 days a week, and it's our commitment to give each of our clients the individual attention they need.
RICKY LAUREANO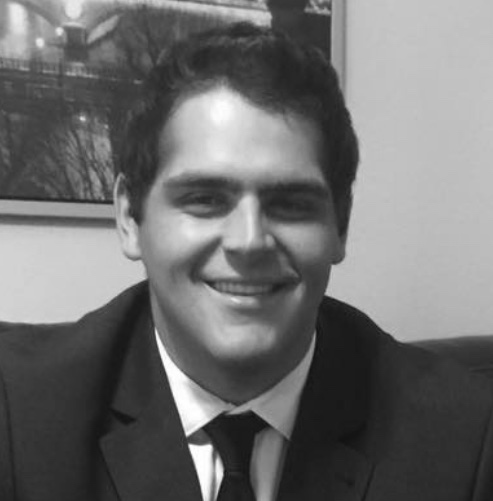 LEGAL ASSISTANT
Ricky is a recent graduate from the University of San Diego where he received his bachelor's degree in History. As he is applying for law school in the Fall, Ricky desires to learn as much as possible about the law industry, how to best represent and serve clients who need legal assistance, and what it truly means to be an attorney. Ricky's responsibilities include but are not limited to drafting expungements, filling out necessary DMV paperwork and other documents for clients, and preparing the website responsible for the communication between clients, the attorneys and their staff. Ricky's main goal is to serve each client by assisting the attorneys while developing the knowledge to become an effective law student and successful attorney in the future.
NEIL BROOM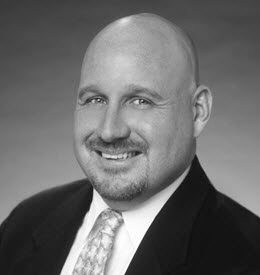 FORENSICS COMPUTER SPECIALIST
Neil Broom is the President and Laboratory Director of the Technical Resource Center, Inc. As an expert witness, investigator, speaker, trainer, course director, and consultant in the fields of Computer Forensics, Cell Phone Forensics, Call Detail Records and Geolocation Analysis, Network and Computer Security, Information Assurance, and Professional Security Testing, he has over 25 years of experience providing investigative, technical, educational, and security services to the military, attorneys, law enforcement, the health care industry, financial institutions, and government agencies. He is a licensed California Private Investigator, Florida Private Investigator, Texas Private Investigator, Michigan Professional Investigator, Georgia Private Detective, and Georgia Private Detective Instructor. He is a qualified Expert Witness in Federal and State Courts and has been appointed to the Los Angeles Superior Court Panel of Expert Witnesses. Neil Broom was the Developer of the Technical Resource Center's JumpStart Computer Forensics (Applied Computer Forensics) course and the ProDiscover Certified Examiner training course and certification. He has provided training in the fields of Computer Forensics and Information Security to over 3,000 students in the US Government, US Military, US Intelligence Agencies, and Fortune 500 companies in the United States and abroad. Neil Broom coauthored a technical book in 2004 for Sybex Publishing titled Computer Forensics JumpStart. The book is a primer for anyone interested in entering the Computer Forensics field. The second edition of this book was released in 2011, with Broom as the Technical Editor. Neil Broom currently serves on the Ethical Standards Committee of the International Society of Forensic Computer Examiners (ISFCE) and previously served on the National Leadership Assembly of the American Society of Digital Forensics & eDiscovery (ASDFED). Additionally, he is the past Chairman of the Digital Evidence Subcommittee for the International Association for Identification (IAI), a former member of the Delegate Assembly for the American Society of Crime Laboratory Directors / Laboratory Accreditation Board (ASCLD/LAB), and has been a Professional Member of the National Speakers Association. His past employment includes the U.S. Navy as a Submariner, the Gainesville Police Department as a Law Enforcement Officer, the S1 Corporation as a System Administrator, and Internet Security Systems (now a division of IBM) as a Security Trainer. In the fall of 2009, Neil Broom received the quarterly Certified Computer Examiner (CCE) Excellence Award from the International Society of Forensic Computer Examiners (ISFCE), "For work in the field of computer forensics and representing the ISFCE and CCE designation in a positive manner." Neil Broom holds multiple prestigious security certifications including: Certified Computer Examiner (CCE), Certified Fraud Examiner (CFE), Cellebrite Certified Mobile Examiner (CCME), Cellebrite Certified Physical Analyst (CCPA), Cellebrite Certified Operator (CCO), and Certified Information Systems Security Professional (CISSP). Mr. Broom was awarded a Bachelor of Science (BS) in Computer Forensics and Digital Investigation and a Master of Science (MS) in Digital Forensic Management from Champlain College.